October 20, 2022
Posted in: Safety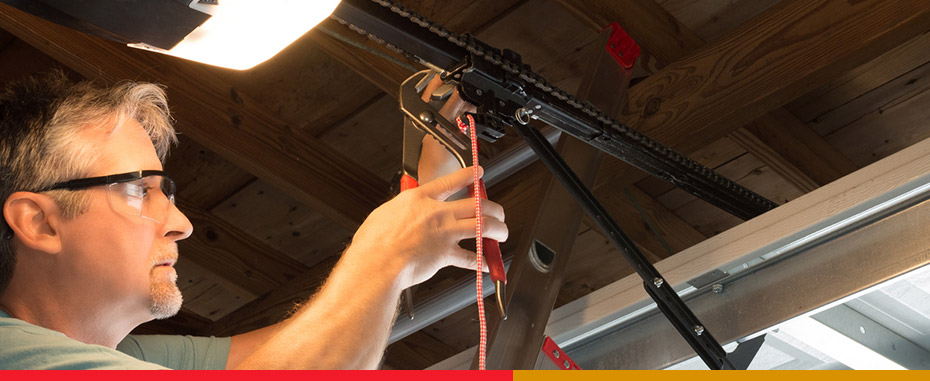 Garages are a crucial aspect of many homes. You can use them for vehicle access, personal storage and a wide range of other activities. Garage doors allow you to safely access your garage and whatever you keep inside.
Your garage door might stop working correctly for a variety of reasons. Whether they're issues with a faulty spring or the entire door, these problems can disrupt your daily life. While you may be tempted to try garage door DIY projects to fix the problems, DIY repairs for your door can be dangerous and expensive. Trusted repair technicians can fix your door quickly and safely.
4 Reasons to Avoid Garage Door DIY Repair
Read on to learn four reasons to avoid DIY garage door projects and how repair services can help.
1. You Might Get Hurt
One of the most significant reasons not to try garage door DIY is the risk of getting hurt. Trying to fix your garage door without the proper training and knowledge could result in personal injuries. Garage doors weigh hundreds of pounds, making it dangerous to attempt repairs without the proper training — if the door closes unexpectedly during your project, it could cause injuries.
Professional technicians know how to work with your door's hinges, springs and rollers, while you might not have the necessary training to approach them. In particular, attempting a do-it-yourself garage door spring repair could cause harm. Springs have incredibly high tension to hold the door's weight. If a spring loses its tension or snaps, pieces could fly out and injure someone, or the door could slam shut.
Overall, it's better to avoid the risk of injury and enlist the help of professional technicians instead.
2. You Might Not Have the Right Tools
You shouldn't attempt a DIY repair for your garage door if you don't have the proper tools. Fixing a garage door requires specialized tools — if you don't have these tools on hand, you won't be able to complete the repair correctly. DIY garage door parts could cause further damage to your door or even ruin the tools themselves.
Finding the specialized components you need for the job can be time-consuming and costly. Instead of buying all the necessary equipment, try hiring professional repair services. Service experts already have the best tools on hand and can ensure a thorough repair.
3. You Might Worsen the Problem
The complex mechanisms within garage doors need specific solutions and attempting to fix your garage door yourself could worsen the problem. Using the wrong technique could complicate the issue and even introduce new problems.
Without advanced knowledge of the mechanisms, you might:
Misdiagnose an issue.
Miss the more significant problem and complicate the door's condition even further.
Make a simple fix that temporarily fixes an immediate problem but lengthens a more significant issue.
In other words, attempting to make the repairs on your own could cause more problems — with more expenses — later on. Your DIY repairs could lead to you needing an entirely new door. Additionally, other mistakes during your repair could damage your vehicles or other personal belongings you keep in the garage.
Hiring repair technicians ensures a completed job the first time. Technicians can correctly diagnose the issue and use the proper tools to resolve it, reducing the possibility of further complications.
4. You Could Lose Your Warranty
When you first installed or purchased your garage door, you likely received a warranty that covered a certain amount of time. If something goes wrong with your door within that time, the warranty helps you pay for repairs and services. However, many warranties don't cover consumer modifications. If you make changes on your own, the warranty might not see the repairs as a covered expense.
Without the help of your warranty, you'd have to pay for services with your own money. And if you don't have enough savings stored, you might have to wait weeks or months until you can use your garage door again.
Warranties typically provide coverage for repair technicians and services, making these options a safe bet for saving money and receiving a high-quality repair.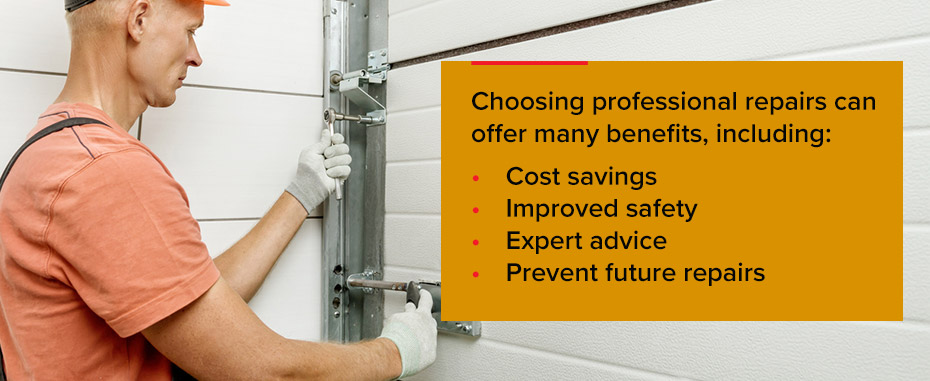 Benefits of Hiring Professional Repair Services
Following regular maintenance procedures can help keep your garage door in good condition, but even the highest quality doors can experience issues. Instead of attempting repairs on your own, consider hiring professional repair technicians. Choosing professional repairs can offer many benefits, including:
Cost savings: While the initial cost of hiring a professional technician may be higher, you'll still save money overall. As mentioned above, trying a DIY repair can lead to more expenses later. Professional repairs mean fixing the issue the first time instead of sinking more money into the problem.
Improved safety: Hiring professionals also gives you peace of mind. Because garage doors are so heavy, making a mistake while performing DIY fixes could cause safety issues later. However, professional technicians have the training to make the necessary repairs quickly and safely. You can continue to use your door safely without worrying about mistakes.
Expert advice: Technicians can also offer you advice on door usage to prevent further issues. As they fix your door, you can ask them any other questions you might have. They can walk you through regular garage door maintenance or give other tips that extend your garage door's life span.
Prevent future repairs: Professional technicians offer high-quality repairs, ensuring your door gets fixed correctly the first time. High-quality solutions prevent you from needing more repairs in the future. Overall, hiring repair services can save you both time and money.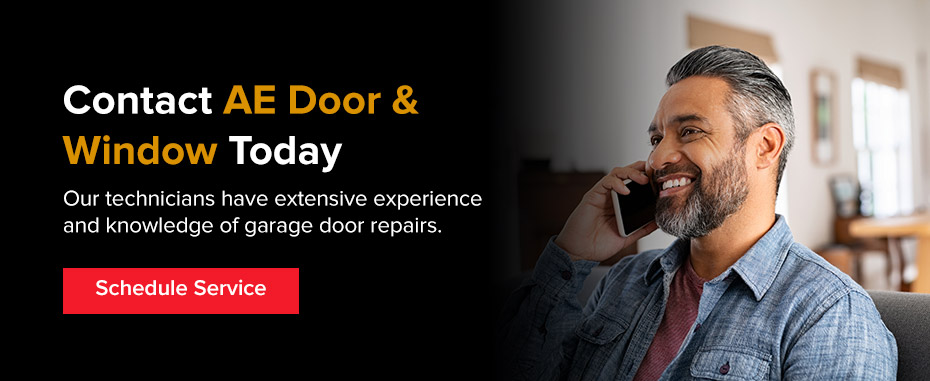 Contact AE Door & Window Today
A faulty garage door can disrupt your life, making it challenging to access your vehicles and other belongings. While a DIY job may seem tempting, repair services like AE Door & Window can provide more comprehensive solutions. We offer fast garage door repairs for Cincinnati, Northern Kentucky and Eastgate.
Our technicians have extensive experience and knowledge of garage door repairs. They'll work diligently to find the problem and resolve it as quickly as possible. AE Door & Window professionals work with you to find the best solution for your budget and needs, helping you find the best quality door and keep it in the best shape.
Whether you need residential repairs or commercial garage door repairs, AE Door & Window is here for you. Our expert guidance and high-quality products can get your door working in no time.
To get started with AE Door & Window, contact us today.