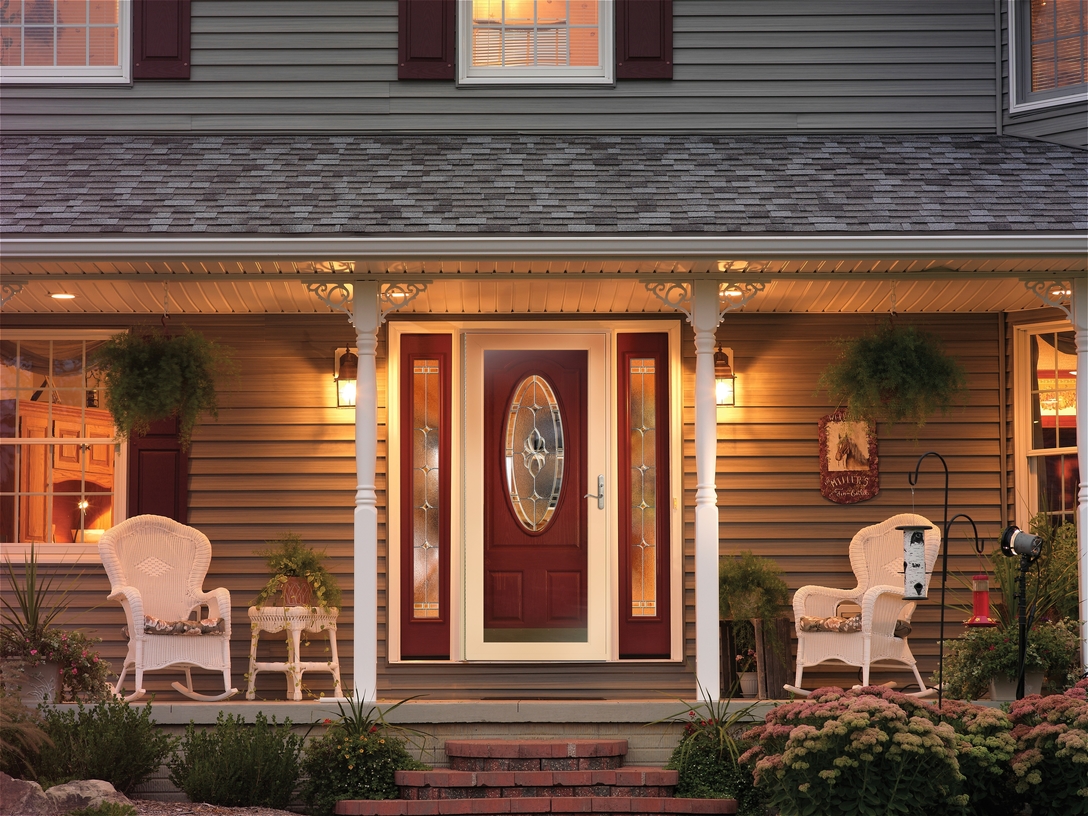 A storm door is a clear outer door installed over your main door that serves several purposes, including:
Protecting the main door from rain, snow and ice
Allowing more natural light to come in
Giving you the option of seeing outside without letting bugs in or air out
Why Choose Custom Storm Doors?
These features add a great deal of convenience and comfort to your home. On a beautiful, sunny day, let more natural light into your home by opening the main door but leaving the storm door shut. Or, get things done inside while still keeping an eye on your kids playing outside.
Replacing your front door is expensive. If you live in an area with lots of inclement weather, it may decrease the longevity of your front door. Installing a storm door keeps your main door looking great and lets you enjoy it much longer.
AE Door and Window will custom-make your storm door to make it fit your main door perfectly. Customize the width and height of your door up to heights of eight feet to be sure your door is perfect for your home.
Brands You Can Trust
AE Door and Window carries products from top-quality suppliers.
Clopay and ProVia both have a variety of storm door options to help you find the right one for your home. You'll have several styles and colors to choose from, allowing you to choose a storm door that complements your tastes and adds to your home's exterior aesthetic.
We will work with you to help you find the perfect storm door. Every home is different, and we pride ourselves in helping our customers choose the storm door that best fits their needs and style. Whether you're looking for Clopay storm doors or offerings from another brand, AE Door and Window has what you need.
Professional Storm Door Installation You Can Count On
After you've chosen your storm door, there is still the matter of having it installed. You can count on AE Window and Door for a professional installation of your new storm door.
Our experienced, courteous team will come to your home to install your new door efficiently and correctly. You do have the option of installing your storm door on your own. However, when you partner with an AE Window and Door professional, we guarantee we will do the job right. Let us handle the job so you can sit back and relax.
Storm Doors In Cincinnati, Northern Kentucky & Beyond!
When you're looking to buy a new storm door for you home, come to AE Window and Door first. We'll help you along the entire process, from finding the right door to installation.
Making decisions about home improvement projects can be difficult — make it easier by choosing AE Door and Window.
For more information about our wide selection of storm doors or to request an estimate, please contact us today. We looking forward to helping you find the perfect storm door addition to your home.