4 Reasons to Avoid DIY Garage Door Repair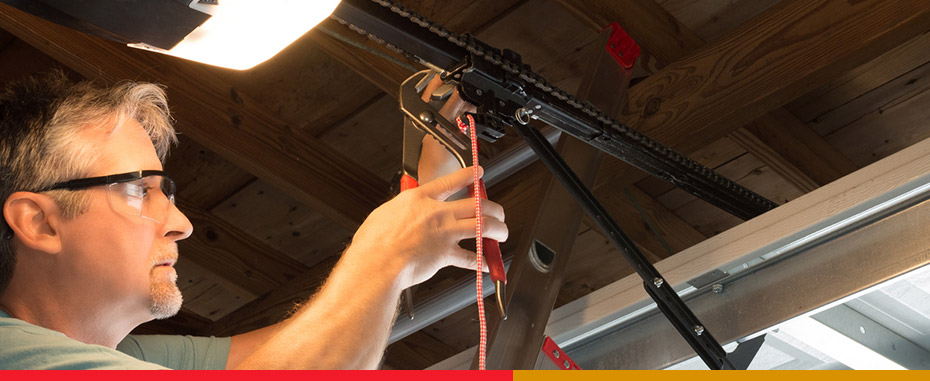 Garages are a crucial aspect of many homes. You can use them for vehicle access, personal storage and a wide range of other activities. Garage doors allow you to safely access your garage and whatever you keep inside.
Your garage …
Reducing The Costs of Garage Door Repairs

We can't always avoid costly repairs. As a homeowner, you'll face an unexpected and sometimes expensive repair at some point.
Your garage door is often forgotten when it comes to maintenance and upkeep. We sometimes only realize how important our …
A Guide to Garage Door Spring Replacement
Many of us take our garage doors for granted. Day in and day out, we use our garage to park our car, protect it from inclement weather and provide the simple conveniences that make life a little easier. As we …
Safety Tips
Here are some helpful safety tips. This list is not intended to be a comprehensive list of every safety precaution. Always consult AE Door or instruction manual for safety information about your model.
For Garage Doors.
Replace Old Springs. Your …
Safe & Secure Tips for Garage Door Owners
If you are the owner of a garage door, it is very important that you consider the following tips regarding maintaining a safe and secure door and operator:
It is important to properly perform routine maintenance on your garage
…
June is Garage Door Safety Month
JUNE IS GARAGE DOOR SAFETY MONTH
AE Door & Window Offers Tips on Maintaining Your Garage Door
CINCINNATI, OH (June 6, 2012) – June is Garage Door Safety Month and AE Door & Window is working to increase awareness of …