WLED® DC Battery Backup Belt Drive Wi-Fi® Garage Door Opener
The WLED® garage door opener from LiftMaster is a Wi-Fi enabled garage door that gives the power to homeowners to control their garage door and opener from their smartphone from anywhere and sync it all with many smart home devices. The WLED also offers corner to corner lighting, making your entire garage bright and fully visible.
Contact us about this product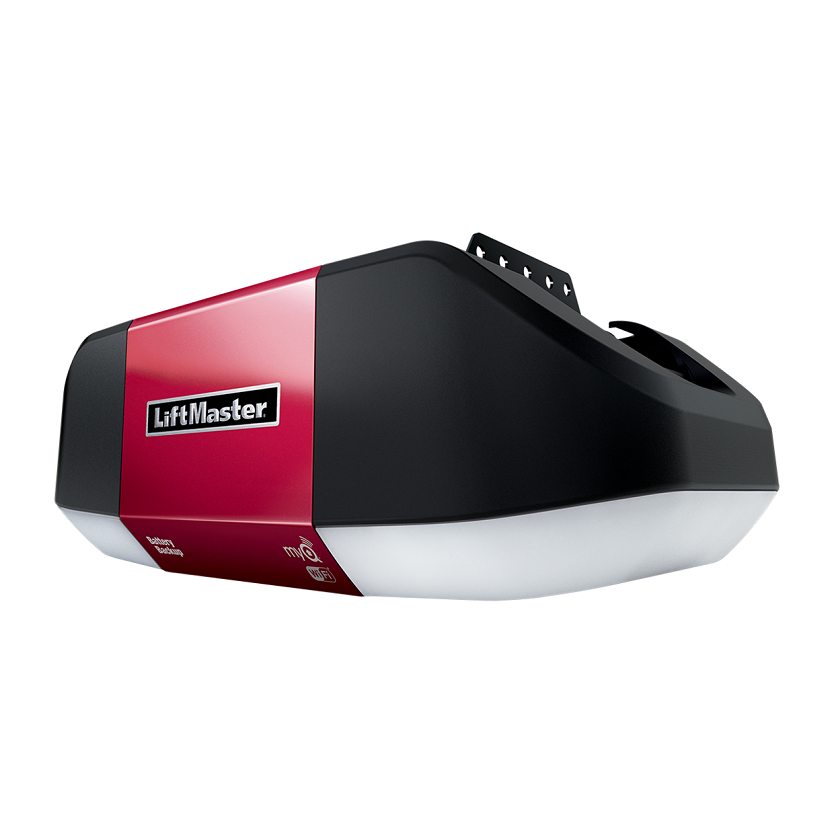 HOME CONNECTIVITY:
Easy Home Wi-Fi Connect: The WLED opener from LiftMaster is one of the top Wi-Fi enabled openers available to homeowners today. The WLED provides easy connectivity to your home's Wi-Fi.
Opener Control with Smartphone: Along with the remotes, the WLED offers homeowners the power and control to open, close and even recieve alerts about their garage door from anywhere on their smartphone.
Programmable Schedule: Homeowners can set recurring schedules for their garage door with the WLED opener, giving them the power to set recurring times for the garage door to open/close or turn the lights on/off.
Smart Device Syncing: The WLED gives homeowners the power to sync their garage door opener with a large number of Smart Devices including Nest, Google Assistant, Honeywell, Xfinity Home, Alarm.com and more
POWER AND PERFORMANCE:
Virtually Silent Opener: The WLED Opener from LiftMaster is a nearly silent belt drive garage door opener, offering no noise distribution to homeowners even during late night garage door openings and closings
Backup Battery: To ensure homeowners the comfort and security that their garage door will open during power outages and storms, LiftMaster has included an industry best backup battery in the WLED Opener
DC Motor: In order to provide both quiet operation and a long lasting operating lifetime, the WLED opener is built with a DC (Direct Current) Motor.
Smooth Operation: To further extend the lifetime of your entire garage door opener system, and especially the opener itself, the WLED opener is built with a smooth start and stop operation: no initial jerking or hard openings that can wear down your opener system faster.
SAFETY AND SECURITY:
Secure Code: The WLED opener offers homeowners added security with its rolling code. This means that your opener and remote will constantly change the code between them in order to prevent anyone from obtaining the code to access your garage and home.
Virtually Impenetrable Along with the added digital security, the WLED also comes with LiftMasters' patented Automatic Garage Door Lock® making it virtually impenetrable for anyone to get into your garage.
Safety Sensors: The complete WLED opener system comes with safety sensors that will help protect people and vehicles. The sensors will automatically reverse the garage door if they sense anything, giving any homeowner peace of mind.